Defending champions eliminated in 3 games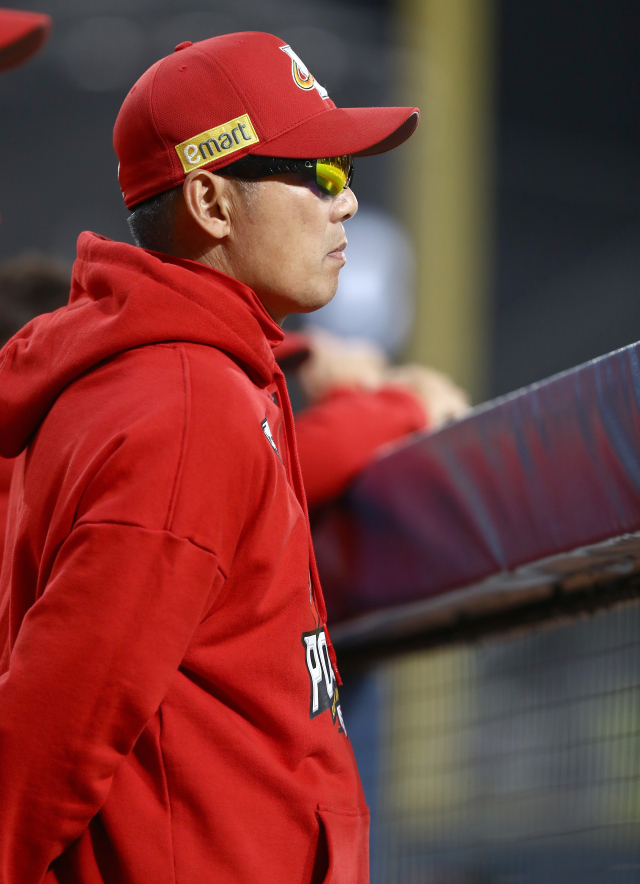 The 'defending champions' SSG Landers were swept out of the semi-playoffs (best-of-five) with three straight losses. The commander blamed himself for the loss.
SSG lost 6-7 to the NC Dinos in the third game of the 2023 Shinhan Bank Shootout KBO Semi-Finals at NC Park in Changwon on April 25.
SSG, which entered the semi-postseason as the third-ranked team in the regular season, dropped games one through three to be eliminated from the postseason. The majesty of last year's overall championship was nowhere to be found this fall.
SSG coach Kim Won-hyung experienced his first loss in fall baseball. Coach Kim said, "We had to win one game today somehow so we could play tomorrow, but it's unfortunate that we lost. Our fans have been supporting us a lot throughout the year and have been looking forward to the game, so I'm sorry."
The following is a one-on-one interview with SSG head coach Kim Won-hyung.
-Game recap.
"On the one hand, we lost today, but I'm grateful for the way the players did their best this season and focused on every game. I wanted to say this because the season is over, and in today's game, the timing of the pitching changes and substitutions didn't go well. I take full responsibility for that."
–On his biggest disappointment in the entire series.
"I'm disappointed in Game 1 because we had a lot of chances to take the lead. We had a few situations where we could have scored early on, but we 온라인카지노사이트 struggled in the later games. It's unfortunate that we didn't capitalize. In today's game, (Choi) Jung-i's grand slam gave us the lead, and then in the very next inning, we gave up a run. The pitchers behind us did a great job of keeping us in the game, but we just didn't have the energy right now."
–McCarty on his two innings today.
"We were planning on going under 30 pitches today. Early on, (Oh) Won-seok's pitches were shaky and he gave up a run. In the third inning, (Noh) tried to use it, but he got up early and it got tangled. McCarty came up early and took more pitches than I thought. I also had to think about the feeling of the game with the injury. I tried to use all the pitches I could today."
–On what he wanted to say to his players.
"We had a quick meeting and I told them they did a great job. I wanted to express my gratitude to the players, which I don't usually do as a manager. Last year, I had all the good things in my head after we reached the Korean Series for the first time, but I think I tasted the bitter taste of defeat for the first time as a manager. We will put this behind us and prepare well for the camp in November. We'll do a good job of preparing for next year."