'Three more wins and we're in the championship,'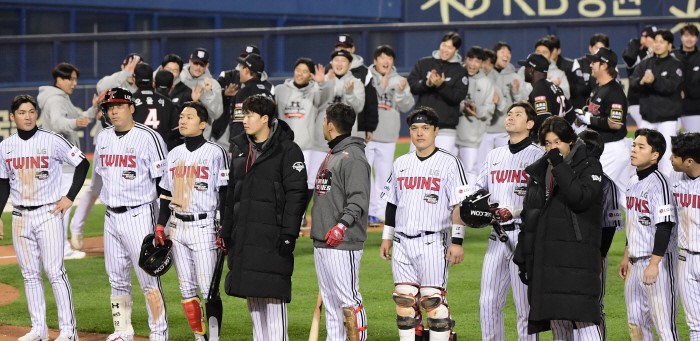 'We just need to win three more games~'
KT's Ko Young-pyo, who started and pitched well in Game 1 of the Korean Series, held up three fingers and smiled as he looked at his captain, Park Kyung-soo, after finishing the game with a win.
KT Wiz won Game 1 of the Korean Series against LG 3-2 on Sunday at Jamsil Baseball Stadium, led by Moon Sang-chul's game-winning double in the top of the ninth inning.
Ko Young-pyo started the game and threw 97 pitches over six innings, 카지노사이트 striking out three, walking two and allowing two runs (one earned) to set the stage for the victory.
After struggling in four postseason games last year, allowing seven runs (six earned) in seven innings, Ko started the reverse sweep in Game 3 of the playoffs against NC in his first appearance of fall baseball, allowing three runs on six hits and two walks with five strikeouts in six innings.
Ko didn't get the win as he gave the mound to Son Dong-hyun in the seventh inning with the score tied at 2-2.
He also erased the LG Electronics nightmare that has plagued the team this season. After going 2-2 with a 7.36 ERA in four games for LG Electronics, Ko pitched well in the first game of the Korean Series to help his team win.